To train the young generation of scientists with outstanding innovation abilities and global vision, the Life Sciences Institute of Zhejiang University (LSI) and the Gurdon Institute of the University of Cambridge have signed an agreement for a collaborative doctoral training program.
LSI is a special academic zone of Zhejiang University (ZJU). The mission of LSI is to conduct original, cutting-edge research in a multi/inter-disciplinary manner, to understand the fundamental mechanism of life, to integrate basic biological studies with clinical research on major diseases, and to improve health care that is vital to the nation's well-being. Research at the LSI focuses on cancer biology, cell biology, stem cell and developmental biology, and systems biology. Following the spirit of Seeking the Truth and Pioneering New Trails of ZJU, LSI aims to becoming a world-class institution in biological sciences.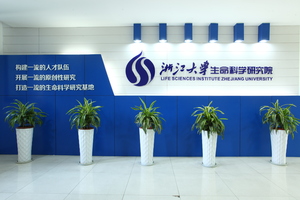 Named after co-founder Nobel Laureate Sir John Gurdon, the Gurdon Institute is a world-leading centre for research into the biology of development and how normal growth and maintenance go wrong in diseases such as cancer, with the aim of using this knowledge to develop new therapies. More than 240 scientists work in the Gurdon Institute's purpose-built laboratories, making pioneering contributions to research ranging from lung and brain development to cellular reprogramming and cancer. The Gurdon Institute also had considerable success in translation.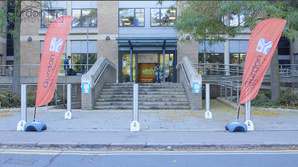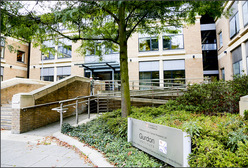 LSI and the Gurdon Institute are prestigious research institutions in the field of life sciences, with similar research directions and complementary expertise. The last few years have witnessed increasing collaborations and interactions between the two institutions. The new Collaborative Doctoral Training Program (CDTP) will select up to 5 doctoral students from both sides each year to carry out collaborative research training for up to one year in the other institution. It will also support measures for other interactions including joint academic symposia and a short-term visiting scholar program. CDTP aims to advance scientific discovery through these measures and by enhancing the scientific vision, discovery and skills of talented young researchers. It will also promote a long-term strategic cooperation between LSI and the Gurdon Institute.
Life Sciences Institute
2020-12-15